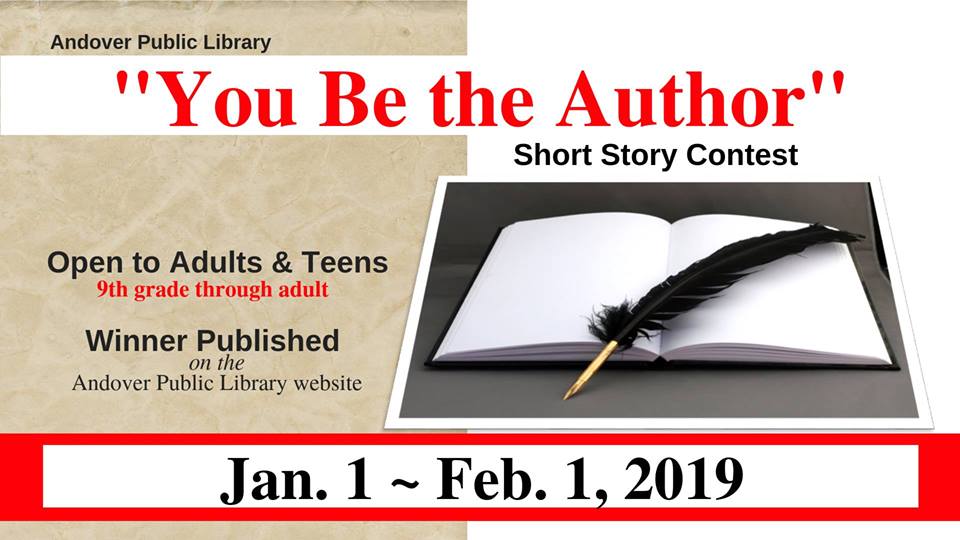 It is time for you to be the author of your own short story!
The contest begins on January 1, 2019 and stories need to be submitted by February 5, 2019. Winner will be announced on February 25.
The contest is open to Adults and Teens, 9th grade through Adult. We will provide a list of writing prompts on the Andover Public Library Website, available beginning January 1. Guidelines are available at the same link: http://www.andover.lib.oh.us/files/files/YouBetheAuthorform.pdf
For more information or to have a packet emailed to you, please call 440-293-6792 and ask to speak to Sheila, Adult Programs Coordinator.