July 21, 2020 Maria Firkaly
Whales! All Ages Book Suggestions
Whales! I just read an article from NPR titled "Whales Get a Break as Pandemic Creates Quieter Oceans" . As much as the social distancing and staying at home has disrupted our human lives, it seems like the whales (and probably most wildlife) are enjoying a break from noisy people. I've put together a short list of fiction ranging from picture books to adult. I hope you check these out! Also, there is a video of humpback whales at the bottom of this post.
If you need assistance in placing a hold using Clevnet or using Libby or Hoopla for digital versions, give us a call. We are here to help! 440-293-6792
Juvenile Fiction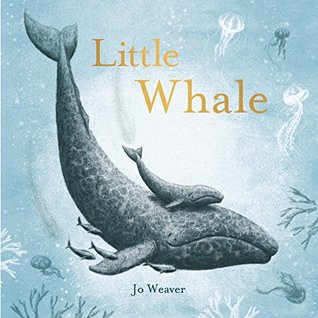 Little Whale by Jo Weaver (picture book)
Place a hold for library pick-up
Told through the eyes of a whale and her calf, this mesmerisingly beautiful book is a story of migration, family, the strength of parental love and the wonders of nature.
Little Whale has never seen the cold, rich waters of the north. She and her mother travel from the warm southern ocean, passing coral reefs, kelp forests and shoals of shimmering fish – with her mother guiding her and protecting her all the way home.
With its lyrical storytelling and evocative charcoal drawings shot through with blue, Jo Weaver's story has the feel of an instant classic, celebrating the tender relationship between parent and child and the majesty of their underwater world. Perfect for fans of BBC's Blue Planet.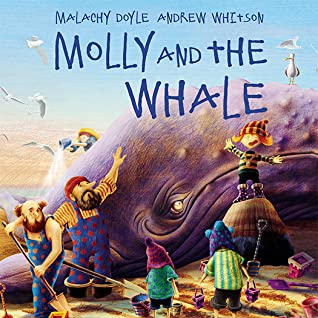 Molly and the Whale by Malachy Doyle (picture book)
Molly and Dylan wake up one morning to find a whale washed up on the beach. Molly's dad shows them how to care for the whale as they wait for the tidy to come in. Molly sings to calm her, while the children and their friends work together to keep her cool and wet. But will they manage to help the whale back into the sea in time?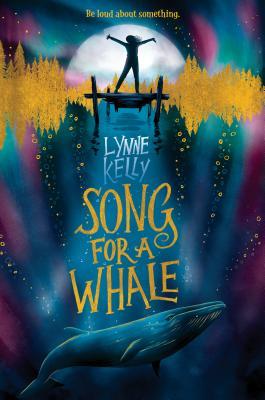 Song for a Whale by Lynne Kelly (middle grades)
Libby audio book, e-book
Place a hold for library pick-up
From fixing the class computer to repairing old radios, twelve-year-old Iris is a tech genius. But she's the only deaf person in her school, so people often treat her like she's not very smart. If you've ever felt like no one was listening to you, then you know how hard that can be.
When she learns about Blue 55, a real whale who is unable to speak to other whales, Iris understands how he must feel. Then she has an idea: she should invent a way to "sing" to him! But he's three thousand miles away. How will she play her song for him?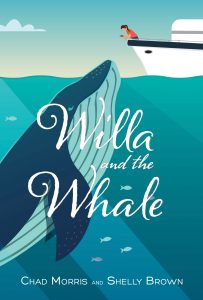 Willa and the Whale by Chad Morris (middle grades)
Place a hold for library pick-up
After losing her mom, Willa is grieving and having a hard time living with her dad and his new family on an island off the coast of Washington State. Her dad tries to cheer her up by taking her whale watching, something Willa's mom used to do.
While all the passengers are on one side of the boat, Willa encounters a humpback whale on the opposite side. Willa feels so lonely that she starts to talk to the whale—and the whale talks back!
The whale, named Meg, quickly becomes a trusted friend and confidante Willa can speak to whenever she's by the ocean.
Meg offers sound advice Willa needs about dealing with a nemesis at school and trying to figure out why her friend Marc is keeping secrets about his family life.
General Fiction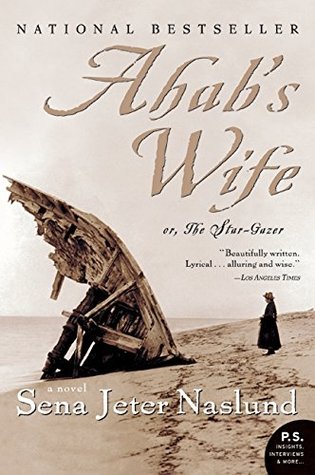 Ahab's Wife by Sena Jeter Nasland
Place a hold for library pick-up
Libby e-book
Hoopla e-book, audio book
A magnificent, vast, and enthralling saga, Sena Jeter Naslund's Ahab's Wife is a remarkable epic spanning a rich, eventful, and dramatic life. Inspired by a brief passage in Moby Dick, it is the story of Una, exiled as a child to live in a lighthouse, removed from the physical and emotional abuse of a religion-mad father. It is the romantic adventure of a young woman setting sail in a cabin boy's disguise to encounter darkness, wonder, and catastrophe; the story of a devoted wife who witnesses her husband's destruction by obsession and madness. Ultimately it is the powerful and moving story of a woman's triumph over tragedy and loss through her courage, creativity, and intelligence.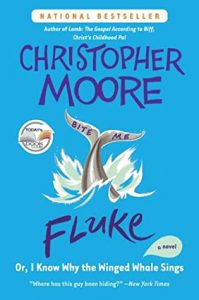 Fluke by Christopher Moore
Place a hold for library pick-up
Libby e-book, audio book
Hoopla e-book, audio book
Just why do humpback whales sing? That's the question that has marine behavioral biologist Nate Quinn and his crew poking, charting, recording, and photographing very big, wet, gray marine mammals. Until the extraordinary day when a whale lifts its tail into the air to display a cryptic message spelled out in foot-high letters: Bite me.
Trouble is, Nate's beginning to wonder if he hasn't spent just a little too much time in the sun. 'Cause no one else on his team saw a thing — not his longtime partner, Clay Demodocus; not their saucy young research assistant; not even the spliff-puffing white-boy Rastaman Kona (né Preston Applebaum). But later, when a roll of film returns from the lab missing the crucial tail shot — and his research facility is trashed — Nate realizes something very fishy indeed is going on.
By turns witty, irreverent, fascinating, puzzling, and surprising, Fluke is Christopher Moore at his outrageous best.