Bubble Week at the Andover Public Library, July 27 – July 31
Bubble themed books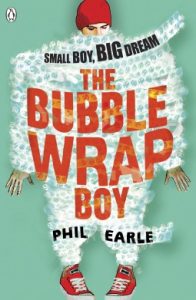 The Bubble Wrap Boy by Phil Earle (middle grades)
Place a hold for library pick-up
Charlie Han's troubles are way bigger than he is. At school, he's branded an outsider, a loser – the tiny kid from the Chinese Chippy. His only ally is Sinus Sedgely, the only lad in school with a worse reputation than Charlie himself. Life at home isn't much better. His dad is better with a wok than he is with words, and his mum is suffocating the life out of Charlie, wrapping him in enough cotton wool to fill a pharmacy. But when a new passion leads Charlie to the mother of all confrontations, he finds his mum's been hiding a massive secret. A secret that whilst shocking, might actually lead Charlie to feeling ten feet tall. The Bubble Wrap Boy is about the terrors of friendship, family and one undersized boy's ability to think BIG…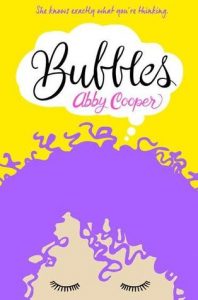 Bubbles by Abby Cooper (middle grades)
Place a hold for library pick-up
Twelve-year-old Sophie Mulvaney's world has been turned upside down. Mom lost her job at the TV station and broke up with Pratik, whom Sophie adored. Her teacher is making them do a special project about risk-taking, so Sophie gets roped into doing a triathlon. And to top it all off, she's started seeing bubbles above people's heads that tell her what these people are thinking. Seeing other people's thoughts seems like it should be cool, but it's actually just stressful. What does it mean that Pratik wishes she and Mom were with him to eat dinner? Is her best friend Kaya really going out with their other best friend, Rafael, whom Sophie also has a crush on? And can Sophie's mom ever go back to her old self? In this funny, heartwarming novel, Sophie comes to learn that people are more than what they seem—or what they think.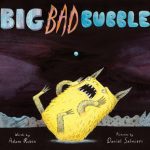 Big Bad Bubble by Adam Rubin (picture book)
Place a hold for library pick-up
Hoopla: e-book, movie, read-a-long movie
An ordinary bubble may seem pretty harmless to you. To the monsters of La La Land, however, a fragile, shimmering bubble is an object of terror, and when the frightening habits of bubbles are detailed by a fear-mongering monster, Yerbert, Froofle, and Wumpus run away and cry. But with encouragement from the narrator and from you, the reader/viewer, the three learn to confront their fears and triumph over the bubbles!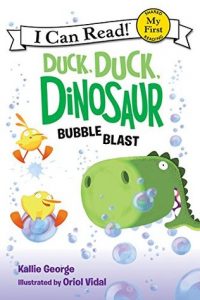 Duck, Duck, Dinosaur: Bubble Blast by Kallie George (beginner)
Place a hold for library pick-up
It's bath time for two little ducklings and one big dinosaur! Spike loves soap, but Feather and Flap don't want to scrub. What will Spike do to make getting clean fun for everyone? This short, sweet, and very bubbly story will help show kids how much fun bath time can be.
Duck, Duck, Dinosaur: Bubble Blast is a My First I Can Read book, which means it's perfect for shared reading with a child.