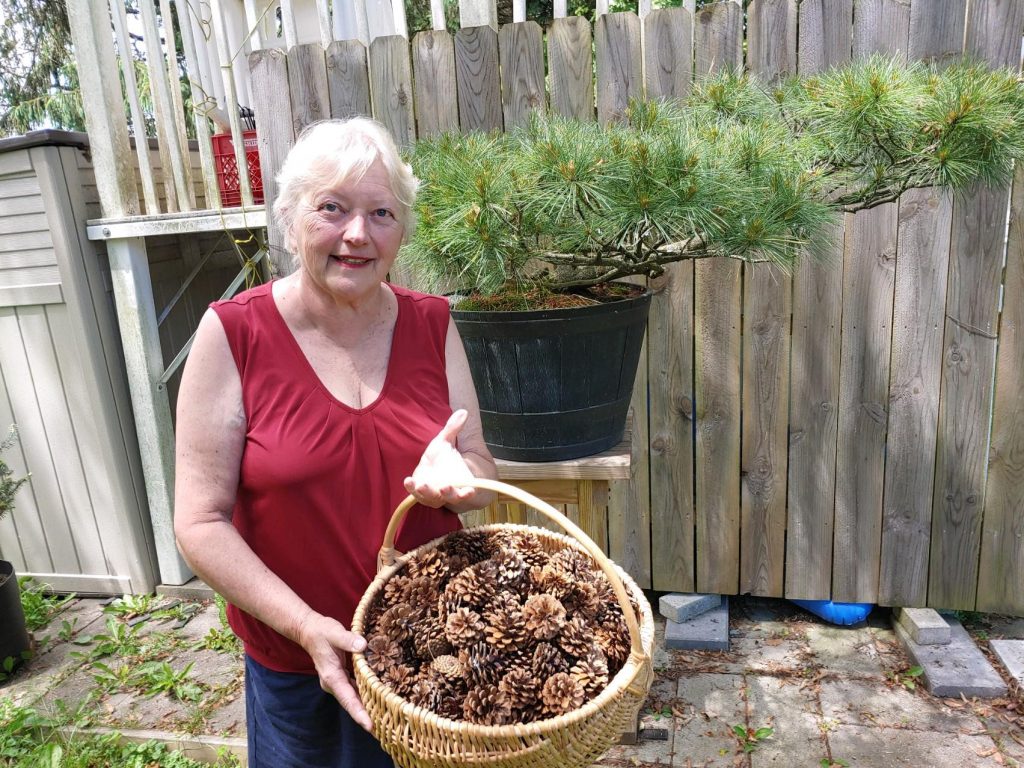 One of the most fascinating things on our farm is the action of the pine cones. Right now the pine tree male cones are releasing their pollen. Clouds of it are flying from the tops of the trees. The female cones take up the pollen and drop off the tree to release seed. It takes years (and for some varieties fire) for the things to actually grow a new tree. Some of our white pines actually have produced babies. The Red Pine cones fall in our driveway right now. I collect baskets of cones which are perfect for Christmas or nature crafts.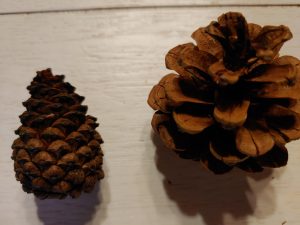 My Red Pine cones open in the sun and close up to a small tight package if it rains. I attached a picture I took of two identical cones, one I collected and have in a basket in the house and one I just collected in the driveway after the rain last night. Below is an article about why they do that:
https://www.discovermagazine.com/the-sciences/pinecones-close-when-it-rains-heres-how-they-do-it
Gymnosperms (pines) evolved with the dinosaurs and are a paleozoic era evolution.
Kids can do an experiment with pine cones described here:

It has been such fun playing with our driveway pine cones since it has been raining so much. When they are closed you hardly notice them. When open, you trip and step on them and they make themselves very obvious. They make me collect them and do crafts.
Pine Cone Crafts and Activities:
So many fascinating things around us!
– Susan Hill