May 20, 2020
I just realized that today is Pick Strawberries Day! Strawberries are one of my favorite fruits. When I was a kid, we had a huge strawberry garden. My siblings and I would be tasked with picking them and my mom would make strawberry pies (adding a few with rhubarb for my dad), and make jam. We always knew that summer was almost ready when the strawberries started to ripen.
As I let the nostalgia roll over me, here are some digital selections from Libby and Hoopla for adults and kids to check out. I've also included a video to show us how to clean our berries to make them last longer and some easy "Strawberry Crafts". Enjoy! (I'm going to go and get some strawberries.)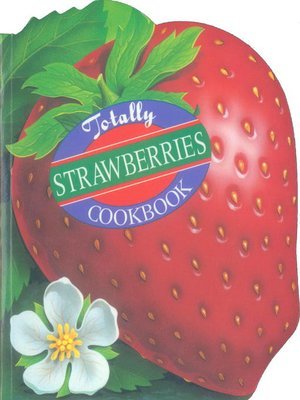 Totally Strawberries Cookbook by Helene Siegel and Karen Gillingham
Need a little bit more sweet in your day? The handy pocket-size Totally Strawberries Cookbook is jam-packed with naturally sweet and berry-filled recipes, like an Easy Strawberry Focaccia, Strawberry Spinach Salad, and Strawberry Pavlova.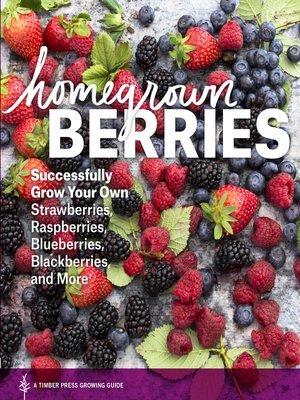 Homegrown Berries by Timber Press
What says summer more than a bowl full of fresh berries? How about a yard full of them? Homegrown Berries covers the information you need to know about the process from planting to picking. You'll learn the best varieties of strawberries, raspberries, blackberries, blueberries, gooseberries, currants, and elderberries for you, how to fit them into your landscape (including in borders and containers), and how to maintain them for peak harvest. Summer just got sweeter!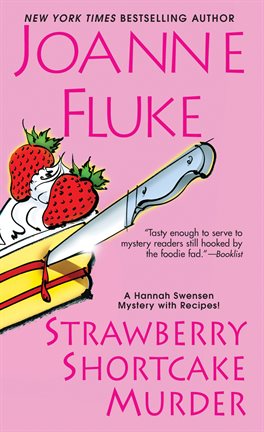 Strawberry Shortcake Murder by Joanne Fluke
When the president of Hartland Flour chooses cozy Lake Eden, Minnesota, as the spot for their first annual Dessert Bake-Off, Hannah is thrilled to serve as the head judge. But when a fellow judge, Coach Boyd Watson, is found stone-cold dead, face down in Hannah's celebrated strawberry shortcake, Lake Eden's sweet ride to fame turns very sour indeed.
Between perfecting her Cheddar Cheese Apple Pie and Chocolate Crunchies, Hannah's snooping into the coach's private life and not coming up short on suspects. And could Watson's harsh criticism during the judging have given one of the contestants a license to kill? The stakes are rising faster than dough, and Hannah will have to be very careful, because somebody is cooking up a recipe for murder…with Hannah landing on the "necessary ingredients" list.
Children's Books
Strawberry crafts
DIY Strawberry Painted Rocks (rock painting tutorial)