Books, Movies, Crafts for Kids
Our Summer Reading theme of "Imagine Your Story" would not be complete without Dragons! The library has tons of books featuring dragons available. Give Miss Betsy, our children's librarian, a call (440-293-6792) and she will gladly get a bundle of books ready for you to pick-up.
We've been making dragon crafts together, too. The craft posts include instructions, templates if necessary, and a video. Perfect for chilling out on a hot summer afternoon.
While you are chilling why not listen to an audio book on Libby or stream a movie on Hoopla?
Audio Books on Libby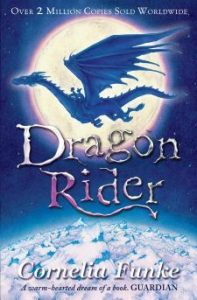 Dragon Rider by Cornelia Funke
With lonely Ben aboard, brave dragon Firedrake seeks mythical place where silver dragons can live in peace. Over moonlit lands and sparkling seas, they meet fantastic creatures, summon up surprising courage – and cross a ruthless villain with an ancient grudge determined to end their quest. Only a secret destiny can save the dragons and bring them the true meaning of home.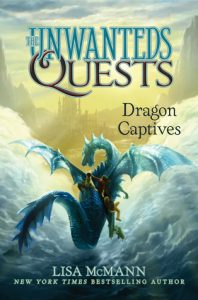 Dragon Captives by Lisa McMann
Identical twins Fifer and Thisbe Stowe have amazing yet uncontrollable magical abilities. They're naturally more gifted than even their brother, Alex, the head mage of Artimé, could hope to be. But when they accidentally use their magic in the jungle of Artimé to strike down a beloved creature, Alex is furious, and threatens to lock them away until they can learn to control their power.
The threat is soon forgotten, though, when Hux, the ice blue dragon, comes to Artimé bearing the horrible news that his siblings have been enslaved by the notoriously evil Revinir, ruler of the dragon land.
Seeking a chance to right their wrong and escape their brother's wrath, Thisbe, Fifer, and their friend Seth sneak away to rescue the dragons from grave peril. Will their untrained abilities be enough to save the dragons—and themselves—when they come face-to-face with the Revinir?
Find more audio books, picture books, and e-books on Libby. Juvenile Dragon books available on Libby
Stream or Download Movies on Hoopla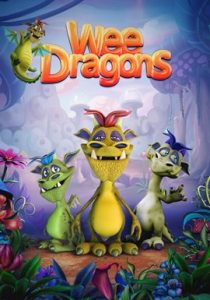 2018 Not Rated
The peaceful Kingdom of the Wee Dragons is plunged into turmoil, when villainous Blister teams with fearsome dragon Durwyn, to overthrow King Bedwyr and force his daughter, Princess Cai, to marry the evil goblin, King Foul. Noble dragon Boil, along with his sidekick Big Gurt, journeys through time and space, meeting magical friends and foes alike, in a desperate effort to free the king, restore the land, and win the heart of the princess.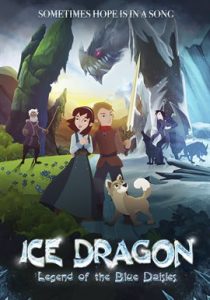 Ice Dragon
2018 Not Rated
Melody, a gifted young dreamer and her feisty friend Leif, must set aside their differences and use the power of magical Blue Daisies and an ancient Song to save their world from an evil Ice Dragon. Racing against time, Melody must convince Leif and the other villagers that they are in great danger before it's too late. Ice Dragon is an inspiring animated adventure for the whole family.
There are so many options available for learning and reading about dragons for you and the children in your life. If you need assistance finding any library materials, either on our shelves, through the Clevnet library system, or on Libby or Hoopla give us a call at 440-293-6792, contact us using the form below, or message us on one of our social media channels. Facebook – Instagram – Twitter – Youtube