Date/Time
Date(s) - Sat, 06/01/19
10:00 am - 4:00 pm

Location
Andover Public Library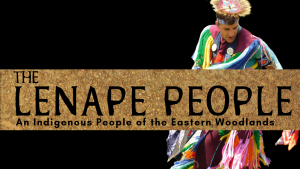 This is a FREE, all ages event and open to the public
The Lenape People are and Indigenous People of the Eastern Woodlands. This is an Interactive and Cultural event. Read more …
This educational and interactive program includes:
The History of the Lenape: Who We Are and Why We're Here in Ohio – Chief Quiet Wolf
Drumming and Singing 
"Make Something Native" crafts for all ages, including Beading, Leather, and Feathers
Regalia: Clothing and Culture – D.J. Spiritwalker and Dancing Dragonfly
Storytelling: How stories teach our children oral tradition – Watchful Lynx
The event will take place outdoors in the Andover Public Library Garden. In the event of rain, activities will take place indoors at the Andover Public Library.
Parking: There is limited parking in the library parking lot and will be reserved for the elderly and handicapped persons. Additional parking can be found on the Andover Village Square and partnering local businesses.
For more information call 440-293-6792