Date/Time
Date(s) - Mon, 10/21/19
12:30 pm - 1:30 pm

Location
Andover Public Library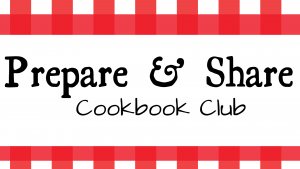 Adults – Registration desired
October's Theme "Weird or Wacky for Halloween"
Love to cook or bake, but don't have anyone to share it with? Want to show off your skills? Join Us for Prepare & Share, a Cookbook Club. Prepare a dish at home within the monthly theme and bring it in to share with the group. Read more …
Each month will feature a different recipe theme. Participants bring in their dish and the recipe to share. After each meeting, the recipes will be copied and compiled into a small recipe book and shared at the next month's meeting.
For October, create a weird or wacky dish. Be creative.
Here are some ideas, but even giving a creative name to a dish counts.
We can't wait to see what you create!
Call 440-293-6792 to register or for more information