Date/Time
Date(s) - Sat, 04/04/20
10:30 am - 1:30 pm

Location
Andover Public Library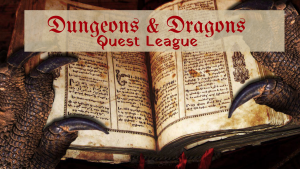 Adults and teens 16 and older
The League is open to both beginners and experienced players ages 16 and older. Read more …
Dungeons & Dragons (abbreviated as D&D) is a fantasy tabletop role-playing game (RPG).
We will have an experienced Dungeon Master leading the quests. Until we train or gain additional Dungeon Masters, the group is limited to 6 participants. Pre Registration is required to secure your spot. Call 440-293-6792 to register or for more information.
If you are or know of an experienced Dungeon Master who may be interested in joining the group, please contact Sheila Privett at 440-293-6792 or sheila.privett@andoverlibraryohio.org
Registration Required
Saturdays from 10:30 to 1:30 p.m.
Call 440-293-6792 for information and registration.