Date/Time
Date(s) - Wed, 02/26/20
5:45 pm - 6:45 pm

Location
Andover Public Library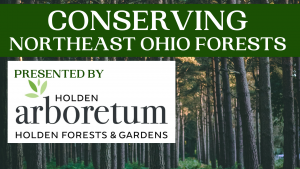 Adults and Teens 12 +
Conserving NorthEast Ohio Forests presented by Holden Arboretum
Wednesday, February 26 at 5:45 PM in the adult reading section.
Jessica Miller of the Holden Arboretum will present on Read more …
Forest health and forestry in NorthEast Ohio
Holden Arboretum's efforts in conservation and how they connect people with woodlands
Resources for those who own woods or who are interested in forest stewardship
This program is funded through the Pushing the Limits grant.
Pushing the Limits is a reading, viewing and discussion program for adults in communities served by rural libraries, made possible by a grant from the National Science Foundation. The program is the work of a team of library professionals, scientists, and filmmakers from organizations including Dartmouth College, the Association for Rural and Small Libraries, the Califa Library Group, Public Library Association, Dawson Media Group, Institute for Learning Innovations, Goodman Research Group, and Oregon State University.
No registration is required. Call 440-293-6792 for more information.