Upcoming Events
Thu, 06/04/20/Fri, 06/12/20, All Day

All Ages
Imagine Your Story – Summer Reading 2020
Summer Reading Fun, Just a Little Different. The Andover Public Library will be holding their annual Summer Reading Program from June 15 through July 24. While plans for reopening the library to the public are still in the works, Summer Reading plans are good to go. Read more…
Mon, 06/15/20/Thu, 07/23/20, All Day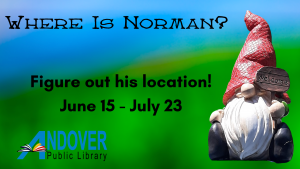 All Ages
Where is Norman the Gnome?
Norman is a garden gnome who lives in the Andover Public Library Reading Garden. If you ask (and probably even if you don't), he'll tell you that the flowers smell fantastic and encourage you to visit soon. As much as Norman loves living in gardens, he often wonders where everyone else is going. This is a story about Norman's adventure around Andover and the surrounding communities. If you can guess where Norman is, Read more…
Thu, 06/18/20, 5:30 pm - 7:30 pm
All are welcome
Mon, 06/29/20/Thu, 07/23/20, All Day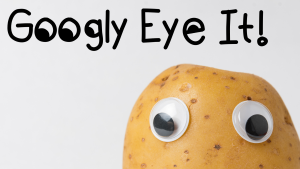 Adults and Teens 12 and up
Googly Eye It!
We'll provide the googlies, you provide the creativity. Supplies limited, registration required. Read more…
Thu, 07/16/20, 5:30 pm - 7:30 pm
All are welcome
Tue, 07/21/20, 6:00 pm - 8:00 pm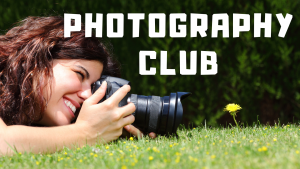 All Ages
The Photography Club is open to all ages (children under 12 need to be accompanied by an adult) and skill levels. Read more…