By Mary Mitchell
Have you ever gone on a blind date? Have you ever stepped out of your comfort zone? Have you ever said I've had enough of this mundane life I lead! If so, your time has come and it's time to expand your horizons.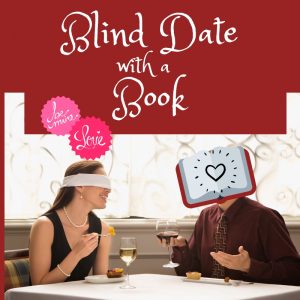 During the month of February, all you had to do was BLINDLY pick a book and read it. Sound easy? I can assure you it wasn't. After much trepidation, I decided I would go to the "unmarked". I stood before the shelf of brown paper wrapped volumes and felt myself getting weak in the knees. Could I do this? What would my husband think if strange reading material showed up in our bedroom? How would Debbie Macomber, Fern Michaels, Tamara Alexander, Catherine Anderson and Stephen King feel? I am a loyal reader you know. I gingerly picked up each package and read the brief synopsis. I measured how thick it was. My palms started to sweat and I had to sit.
            I made my decision. I had to expand beyond the beautiful men with vivid green eyes and muscles that flexed in the sunshine on his bronzed body. I had to walk past the over confident heroines and move on.  The moment of truth was near! What if I choose a book about the Ming Dynasty or a band of roving cannibals eating their way through the Midwest? Stop being ridiculous! You are a library patron, a friend. APL wouldn't do that to you!
            At the circulation desk, I don't remember a thing Cindy said while checking me out. All I could do was stare at my brown unmarked book. I carefully picked it up and took it home, putting it on the table to be opened later. I had to make peace with this stranger.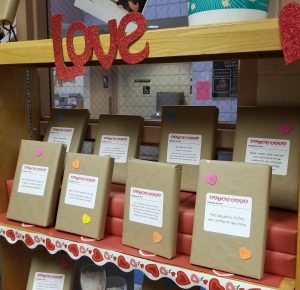 Later that day, the time had come. The Murder of Mary Russell by Laurie R. King. A novel of suspense featuring Mary Russell and Sherlock Holmes. OK, the cover says Laurie is a New York Times bestselling author. I know Sherlock Holmes was a London detective back in the day. I like historical novels and I like suspense. Could this be bad? I can do this! 1925 is 557 years after the Ming's came to power, and surely I would have heard if Mr. Holmes had devoured London.
            I am now half way through a story of twists and turns and suspense peppered with romance and betrayal. Um, not unlike any other book I would have chosen. Who knew? I am enjoying my book and my new found freedom to look beyond the stack of books I currently have on hand waiting to be read. Thank you Andover Public Library for expanding my horizons.
            As a side note, my husband never questioned my new bed partner.