Cinco de Mayo is finally on a Taco Tuesday. If you are missing your favorite Mexican restaurant right now, here are 8 cookbooks to help you get through your sorrow. No tears in YOUR margarita! We've got you covered.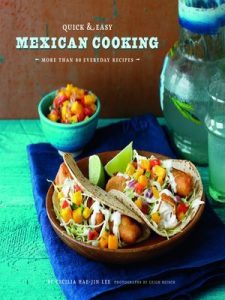 1. Quick and Easy Mexican Cooking by Cecilia Hae-Jin Lee
Es verdad! You can cook Mexican food on a weeknight in under one hour. Using readily available ingredients and familiar techniques, this easy-to-use cookbook makes Mexican cuisine doable for cooks at any skill level. Tacos, taquitos, flautas, burritos, and even classic Mexican desserts like Churros and cinnamon-scented Arroz con Leche (rice pudding) are just a taste of the more than 80 straightforward recipes. With dishes for every meal of the dayplus refreshing drinks such as agua frescas and potent margaritas—Quick & Easy Mexican Cooking adds spice to any kitchen.
2. Mexican Made Easy by Marcela Valladolid
On her Food Network show, Mexican Made Easy, Marcela Valladolid shows how simple it is to create beautiful dishes bursting with bright Mexican flavors. Now, Marcela shares the fantastic recipes her fans have been clamoring for in a cookbook that ties into her popular show.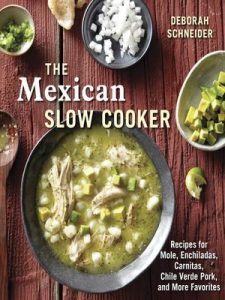 3. The Mexican Slow Cooker by Deborah Schneider
A collection of 55 fix it and forget it recipes for Mexican favorites from an award-winning Mexican cooking authority, in a stylish, engaging package.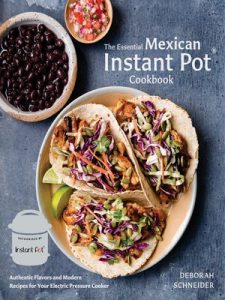 4. The Essential Mexican Instant Pot Cookbook by Deborah Schneider
The vibrant flavors of Mexican food are celebrated in this enticing collection of 75 fresh and authentic recipes for soups, tacos, burritos, tamales, beans, salsas, desserts, all ready in minutes, thanks to the Instant Pot's revolutionary cooking power.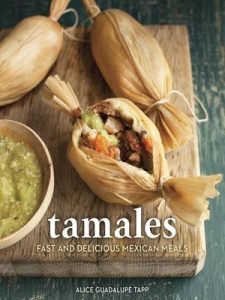 5 . Tamales by Alice Guadalupe Tapp
A cookbook for making delicious, inventive, and fast tamales using time-saving tips and tricks that simplify the prep-intensive traditional process.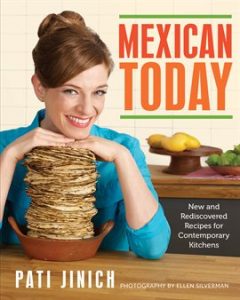 6. Mexican Today by Patti Jinich
Intriguing recipes for everyday meals from the host of the PBS series Patis Mexican Table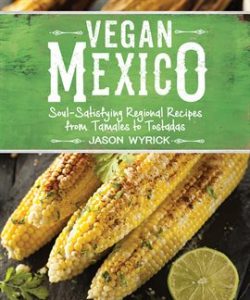 7. Vegan Mexico by Jason Wyrick
The first cookbook of vegan regional Mexican recipes.
The author of the best-selling Vegan Tacos explores the magic of Mexico's regional cooking. Enjoy the exotic flavors of these diverse cuisines without leaving your kitchen.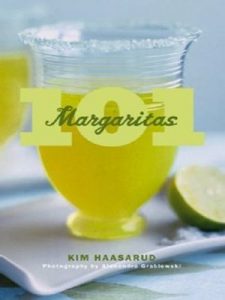 8. 101 Margaritas by Kim Hassarud and Alexandra Grablewski
The Margarita. It's the drink that puts the "happy" in happy hour. A beguiling elixir of tequila, citrus, and sweetness that's guaranteed to go down easy—and put a smile on your face.The Classic Margarita—perhaps named after Margarita Sames, or maybe Margarete, a descendent of Ponce de Leon, but do we really care?—is a delectable blend of tequila, simple syrup, Cointreau, and lime and lemon juices. But as cocktail designer extraordinaire Kim Haasarud proves in this fantastic little guide, the Classic is just the starting point for margarita bliss. Open the book, and you'll discover 101 heavenly margarita recipes—one for every season, every mood, and every occasion.