7 Young Adult and General Fiction Suggestions – Knights & Gnomes
June 15, 2020 by Maria Firkaly
This is the first week of the Andover Public Library's Imagine Your Story summer reading theme. We have a children's craft "Design a Shield" and a teen/adult craft "Make a Rice Gnome". We also kicked off the "Where's Norman the Gnome?" online guessing game. So, why not offer up some reading suggestions that feature knights and gnomes? Sounds fun to us!
In case you are wondering, Young Adult is written for those between 12 -18 years old. That doesn't mean that adults shouldn't try some of the titles out. (I have quite a few favorite authors who write YA.) It also doesn't mean that teens cannot read General Fiction. Check out the descriptions and give one a try. Adult fiction may have mature content, and that can be a touchy subject, but there are just as many that are just fine for a younger audience.
3 Key Differences Between YA Fiction and Adult Fiction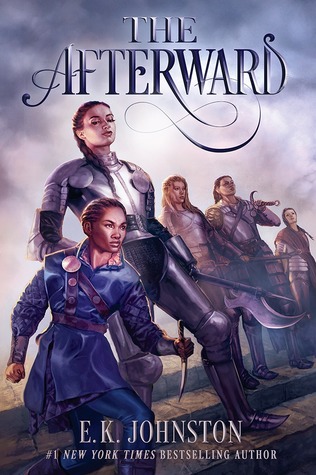 1.The Afterward by E.K. Johnston Libby e-book and audio book
Young Adult
Having ended an ancient evil and saved the realm, a cadre of returning female knights are hailed as heroes. Which is all well and good, but some like apprentice knight Kalan the Ironheart struggle with life after the quest. What's a hero without her chainmail?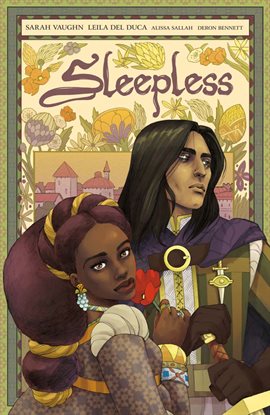 2. Sleepless by Sarah Vaughn Hoopla e-book
Young Adult
In this upturned fairytale, we're introduced to the Sleepless, an order of knights sworn to remain awake at all times—knowing they'll eventually go mad. Cyrenic is one of the Sleepless, and his charge is the Lady Pyppenia, besieged by threats as a new king is crowned.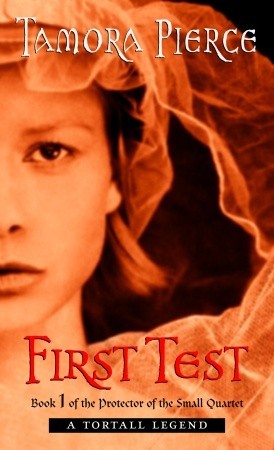 3. First Test by Tamora Pierce Libby e-book and audio book
Young Adult
In the first book of the Protector of the Small series, Keladry of Mindelan becomes the first girl in the realm of Tortall to train as a knight. Kel's actions have been made legal by royal decree, but that doesn't mean the boys' club of knighthood will be broken up easily.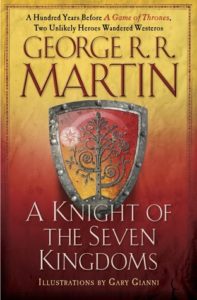 4. A Knight of Seven Kingdoms by George R. R. Martin e-book and audio book
General Fiction
A KNIGHT OF THE SEVEN KINGDOMS brings together for the first time the first three official prequel novellas to George R.R. Martin's ongoing masterwork, A SONG OF ICE AND FIRE, set in an age when the Targaryen line still holds the Iron Throne, and the memory of the last dragon has not yet passed from living memory.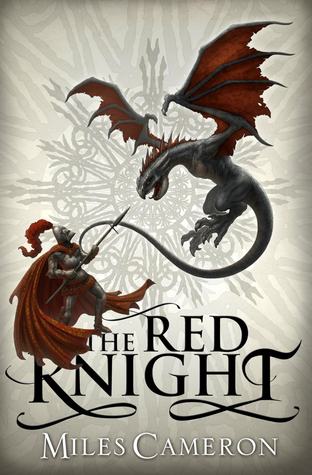 5. The Red Knight by Miles Cameron Libby e-book
General Fiction
Twenty eight florins a month is a huge price to pay, for a man to stand between you and the Wild.
Twenty eight florins a month is nowhere near enough when a wyvern's jaws snap shut on your helmet in the hot stink of battle, and the beast starts to rip the head from your shoulders. But if standing and fighting is hard, leading a company of men – or worse, a company of mercenaries – against the smart, deadly creatures of the Wild is even harder.
It takes all the advantages of birth, training, and the luck of the devil to do it.
The Red Knight has all three, he has youth on his side, and he's determined to turn a profit. So when he hires his company out to protect an Abbess and her nunnery, it's just another job. The abby is rich, the nuns are pretty and the monster preying on them is nothing he can't deal with.
Only it's not just a job. It's going to be a war…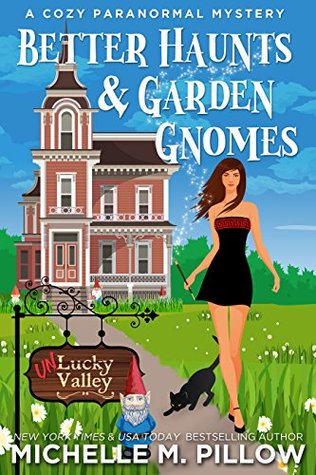 6. Better Haunts and Garden Gnomes by Michelle M. Pillow Libby e-book
General Fiction
Welcome to Lucky Valley where nothing is quite what it seems.
Lily Goode wasn't aware she had an inheritance waiting for her in the form of a huge Victorian house in Lucky Valley, Colorado. Life might finally be coming together for her. That is if you don't count the endless home repairs, dealing with eccentric Aunt Polly who claims they're both witches, and Nolan Dawson the handsome home inspector who seems to have it out for her, then, sure, life is grand. Oh and not to mention the strange hallucinations and garden gnomes who are far more than lawn ornaments.
If mysterious accidents don't do her in, then the rebellious gnomes just might. With the help of Aunt Polly, it's up to Lily to discover who's sabotaging her new home and trying to drive the Goodes out of Lucky Valley once and for all.
From NY Times & USA TODAY Bestselling Author, Michelle M. Pillow, a Cozy Mystery Paranormal Romantic Comedy.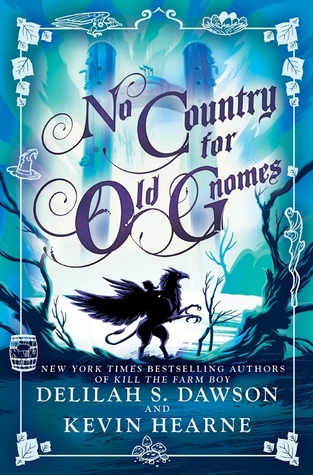 7. No Country for Old Gnomes by Kevin Hearne, Delilah S. Dawson Libby e-book and audio
General Fiction
This is the second book in a series. The first is Kill the Farm Boy, also available for download.
The Skyr is a rich, verdant land claimed by both halflings and gnomes. For centuries, the halflings have worked to undermine gnomish power structures and seize total control–through legal means, certainly, but more insidiously through their extensive organized crime network. Now, threatened with being pushed out entirely, the gnomes are desperate and ready to fight back. Gustave the Goat King faces his first test as a leader: Can he bring peace to a fraught region or will a civil war consume the entire kingdom?