5 Children's Books About Unicorns
June 23, 2020 Maria Firkaly
This week's Imagine Your Story Summer Reading Theme is Unicorns and Fairies. We have many juvenile titles on our library shelves to choose from. I've put together some selections that are available in multiple formats. Enjoy!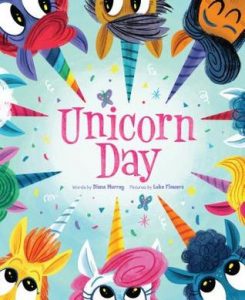 Unicorn Day by Diana Murray, Luke Flowers Libby e-book
Picture Book
Hooray! Hooray!
It's Unicorn Day!
When unicorns
come out to play.
The most important rule of Unicorn Day is to have fun, fun, fun!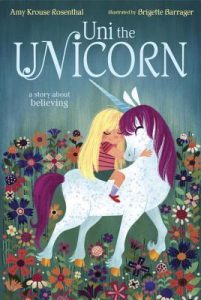 Uni the Unicorn by Amy Krouse Rosenthal Available in print on the library shelves, Libby e-book (read and listen)
Picture Book
In this clever twist on the age-old belief that there's no such thing as unicorns, Uni the unicorn is told there's no such thing as little girls! No matter what the grown-up unicorns say, Uni believes that little girls are real. Somewhere there must be a smart, strong, wonderful, magical little girl waiting to be best friends. In fact, far away (but not too far), a real little girl believes there is a unicorn waiting for her. This refreshing and sweet story of friendship reminds believers and nonbelievers alike that sometimes wishes really can come true.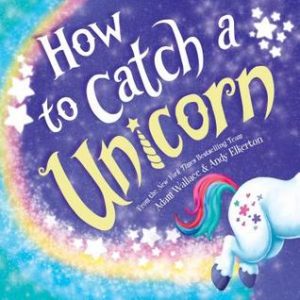 How to Catch a Unicorn by Adam Wallace Available in print on the library shelves, Libby e-book and audio book, Hoopla Read a long video
Picture Book
The #1 New York Times bestseller! Try to catch one of the world's most elusive mythical creatures–the unicorn! Filled with zany traps and lots of rainbow unicorn fun, this is the unicorn book of the year!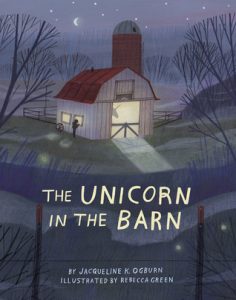 The Unicorn in the Barn by Jaqueline Ogburn Available in print on the library shelves, Libby e- book, and Hoopla e-book
Juvenile Novel
For years people have claimed to see a mysterious white deer in the woods around Chinaberry Creek. It always gets away. One evening, Eric Harper thinks he spots it. But a deer doesn't have a coat that shimmers like a pearl. And a deer certainly isn't born with an ivory horn curling from its forehead. When Eric discovers the unicorn is hurt and being taken care of by the vet next door and her daughter, Allegra, his life is transformed. A tender tale of love, loss, and the connections we make, The Unicorn in the Barn shows us that sometimes ordinary life takes extraordinary turns.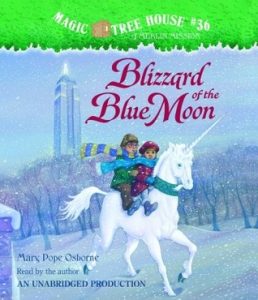 Blizzard of the Blue Moon by Mary Pope Osborne Available in print from the library shelves, Libby e-book
Magic Tree House Merlin Mission
Juvenile Novel
Jack and Annie are off on another Merlin Mission. This time, Merlin has sent them to rescue a beautiful magical creature—the unicorn. But when they land in New York City during the Depression of the 1930s, Jack and Annie are confused. Where will they find a unicorn in a big city?