5 Children's books about Fairies
June 24, 2020 Maria Firkaly
Of course we've included fairies as part of the library Imagine Your Story summer reading program this year. Here are some reading selections ranging from picture book to juvenile novels.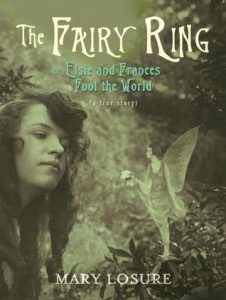 The Fairy Ring by Mary Losure Libby e-book
Juvenile Novel
In the summer of 1917, 9-year-old Frances Griffiths and her 16-year-old cousin Elsie Wright took the famous photographs of the Cottingley fairies. It was all a game—the fairies were not real but painted—until the photographs got in the hands of Sir Arthur Conan Doyle, who was convinced of their authenticity, and the two girls were caught in the web of their lie. In this book, Mary Losure tells the the story of one of the biggest hoaxes of the 20th century. The book features reproductions of the original photographs.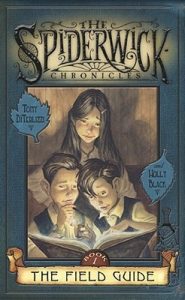 The Field Guide by Holly Black, Toni DiTerlizzi Libby e-book
Juvenile Novel
When the Grace children—twins Jared and Simon and their older sister Mallory—move into an old mansion with their mother, they discover an old book created by their ancestor Sir Arthur Spiderwick. The book, a field guide, introduces them to the world of faerie creatures. Yet possessing the guide and knowing the secret of the faerie puts them in unexpected danger…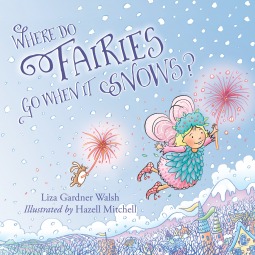 Where Do Fairies Go When It Snows by Liza Gardner Walsh Libby e-book
Picture Book
Everyone knows fairies love spring flowers and summer sun, but what happens when autumn comes and the days get shorter and colder? Now, Liza Gardner Walsh, acclaimed author of the Fairy House Handbook and Fairy Garden Handbook, explores the matter in a charming children's picture book of rhyming questions. Combined with delightful illustrations by Hazel Mitchell this whimsical book will help children discover just where fairies go when it snows and offer a subtle lesson about the importance of helping one another.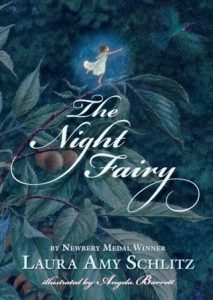 The Night Fairy by Laura Amy Schlitz Libby e-book
Juvenile Novel
Flory, a night fairy, loses her wings to a bat. Bitter, she resigns to living during the day in hopes of finding animals to obey her every command. Rich character development shows a gradual transformation as Flory's anger softens thanks to friendship with a hummingbird. Impressive watercolor illustrations show just how tiny Flory is compared to her beautiful garden home.
(Ages 7 – 10)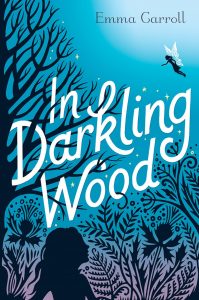 In Darkling Wood by Emma Carroll Available in print at Clevnet, Libby e-book
Juvenile Novel
When Alice's brother gets a longed-for chance for a heart transplant, Alice is suddenly bundled off to her estranged grandmother's house. There's nothing good about staying with Nell, except for the beautiful Darkling Wood at the end of her garden – but Nell wants to have it cut down. Alice feels at home there, at peace, and even finds a friend, Flo. But Flo doesn't seem to go to the local school and no one in town has heard of a girl with that name. When Flo shows Alice the surprising secrets of Darkling Wood, Alice starts to wonder, what is real? And can she find out in time to save the wood from destruction?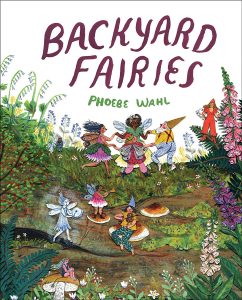 The Backyard Fairies by Phoebe Whal Available in print at Clevnet
Picture Book
A girl searches for fairies in her backyard and the woods beyond, following little clues and traces of magic. Fairies and other magical creatures can be found on every page, hidden among the flowers, trees and pebbles. But although readers can see them, the girl keeps searching, just one step behind In the end, it is clear (both to the girl and readers) that there is magic all around, even when it's hidden in plain sight.