May 27, 2020 – Maria Firkaly
History in the making.
Where will you be when the the Spacex Falcon X Rocket launches today? We hope you have an opportunity to watch it live. The launch is scheduled for 4:33 PM Eastern Time. You can tune into NASA TV. We've put together a list of Spaceflight and Spaceflight History books to help get you pumped up for Launch America.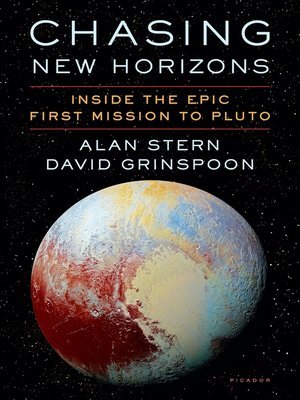 Chasing New Horizons by Alan Stern and David Grinspoon
Alan Stern and David Grinspoon take us behind the scenes of the science, politics, egos, and public expectations that fueled the greatest space mission of our time: New Horizons' misison to Pluto.
Space Odyssey by Michael Benson
Celebrating the fiftieth anniversary of the film's release, this is the definitive story of the making of 2001: A Space Odyssey, acclaimed today as one of the greatest films ever made, including the inside account of how director Stanley Kubrick and writer Arthur C. Clarke created this cinematic masterpiece.
Ask an Astronaut by Tim Peake
Ask an Astronaut is Tim's personal guide to life in space, based on his historic Principia mission, and the thousands of questions he has been asked since his return to Earth.
Soonish by Kelly Weinersmith and Zach Weinersmith
In this book, Zach and Kelly Weinersmith give us a snapshot of the transformative technologies that are coming next – from robot swarms to nuclear fusion powered-toasters – and explain how they will change our world in astonishing ways. By weaving together their own research, interviews with pioneering scientists and Zach's trademark comics, the Weinersmiths investigate why these innovations are needed, how they would work, and what is standing in their way.
Chasing Space by Leland Melvin
In this revelatory and moving memoir, a former NASA astronaut and NFL wide receiver shares his personal journey from the gridiron to the stars, examining the intersecting roles of community, perseverance and grace that align to create the opportunities for success.
Also available in a Young Reader's Edition .
Rise of the Rocket Girls by Nathalia Holt
Aavailable in print on the Andover Public Library shelves, e-book, or digital audiobook.
The riveting true story of the women who launched America into space.
Learn about Spaceflight! STEM activities to do with the kids.
Check out a Telescope from the library!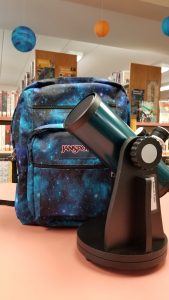 Call us at 440-293-6792 to place a hold for pick-up!